Looking for a new patio door that will simultaneously improve your home's view while saving space? Milgard® sliding patio doors are perfect for this. Milgard® Tuscany® Series V400 sliding patio doors are low-maintenance and can even be installed in homes with limited floor plan spaces. And they can also fit pre-existing door openings. Westside Door is an authorized Milgard® dealer, we offer this type of patio door for homeowners in and around the South Bay, California area.
Milgard®'s Top of the Line Vinyl Patio Door
The Milgard® brand's top of the line vinyl patio door, the Tuscany series can transform homes as each patio door is designed to meet homeowners' specific requirements and measurements. The vinyl patio door uses Milgard®'s unique vinyl formula and is fabricated with award-winning hardware, making it a high-quality precision addition that will improve any abode. Those looking for elegant French doors or efficient sliding doors will find what they seek with the Tuscany Series. Milgard®'s sliding patio door is ideal for remodeling projects and replacement patio door jobs.
Milgard® Tuscany Series V400 Sliding Patio Doors are a cut above the rest, using the brand's signature vinyl formula composed of top quality ingredients. Additionally, Milgard® also extrudes their own frame material, which meets stringent AAMA requirements. All in all, this gives their vinyl patio door extreme structural integrity and durability.
To learn more about Milgard® products, you can reach out to Westside Door – your authorized Milgard® dealer in Southern California. Also serving Orange County, South Bay, Beverly Hills, Malibu, West Los Angeles and all of Southern California.
Westside Door – The Best Little Doorhouse In Town® Since 1971 – Southern California Authorized Milgard Dealer in West Los Angeles
We are located in West Los Angeles., on Sepulveda Blvd., between Pico and Olympic, one block east of the 405 Freeway.
We've been specializing in doors, windows, mouldings, skylights, and hardware since 1971.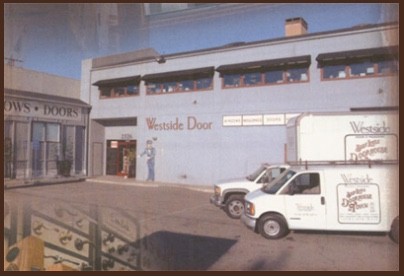 Address:
Westside Door & Moulding
2326 South Sepulveda Blvd.
West Los Angeles, CA 90064
Monday–Friday 7:00am-4:00pm
Sales
Phone: (310) 478-0311
Fax: (310) 478-0314