As an authorized dealer we offer an array of Milgard® products that can help customers transform their homes, such as energy efficient windows and doors that will make their abodes more stylish as well as comfortable. Milgard® SunCoat® and SunCoatMAX® Low-E Glass windows and doors are efficient and eco-friendly products that will make homes look stylish while reducing their energy costs.
Meet Local Codes with Milgard® SunCoat® and SunCoatMAX® Low-E Glass Windows and Doors
Go green with these windows and doors designed by Milgard® to adhere to ENERGY STAR® v6 requirements. This means the windows and doors meet or exceed U-Factor and Solar Heat Gain Coefficient (SHGC) criteria for the regions served by the brand.
So homes using Low-E glass windows and doors will exhibit better temperature consistency all around the year, which will improve the comfort for homeowners as well as help them save up on energ costs.
This is possible because SunCoat® Low-E2 Glass is covered in a microscopically thin coating applied to one side of the glass that reflects heat during hot weather while allowing it to retain warmth during winter, all while reducing UV radiation. This feature is present on all Milgard dual-pane windows and patio doors.
Among Low-E glass products, SunCoatMAX® Low-E3 Glass has the best clarity and performance of all solar gain. With increased center glass surface temperature during winter, rooms can stay comfortable and cozy. And during summer it can reduce solar heat gain so homes can stay cooler. Its ability to block ultraviolet light will also protect fabrics and furnishings indoors.
To learn more about Milgard® products, you can reach out to Westside Door – your authorized Milgard® dealer in Southern California. Also serving Orange County, South Bay, Beverly Hills, Malibu, West Los Angeles and all of Southern California.
Westside Door – The Best Little Doorhouse In Town® Since 1971 – Southern California Authorized Milgard® Dealer in West Los Angeles
We are located in West Los Angeles., on Sepulveda Blvd., between Pico and Olympic, one block east of the 405 Freeway.
We've been specializing in doors, windows, mouldings, skylights, and hardware since 1971.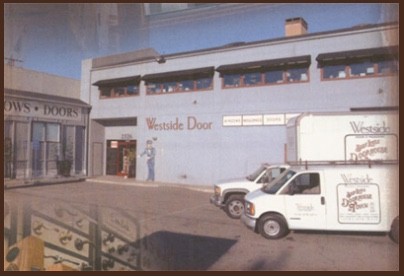 Address:
Westside Door & Moulding
2326 South Sepulveda Blvd.
West Los Angeles, CA 90064
Monday–Friday 7:00am-4:00pm
Sales
Phone: (310) 478-0311
Fax: (310) 478-0314